Today was the second -to-last-day of the Winter Quarter at DePaul, and the second day of Advanced Poetry workshop students presenting their handmade limited edition chapbooks of their own original poetry. As was the case last week, the results were excellent, both in terms of text and paratext. Here is Apologies in Advance: A Collection of a Sad Man's Brain Sludge by Cole Hersch…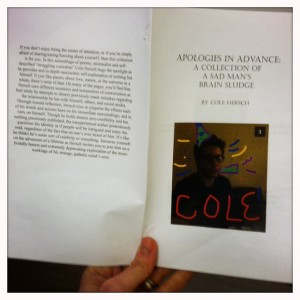 …and Unsaid by Jennifer Rodriguez. Her dog accidentally smeared the cover of one of them, but Jennifer liked how it looked and ended up slightly smearing them all on purpose: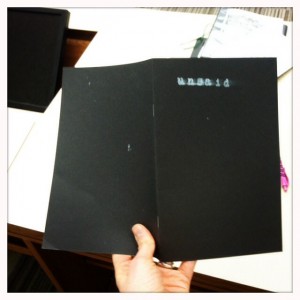 Here is The Thoughts of I by Amina Mehmood, featuring an image of Buddha that her boyfriend drew…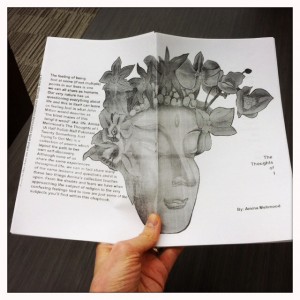 …and Working Class Act by Rory Mencin, which he put in a three-ring binder to illustrate the workplace theme present in all the poems…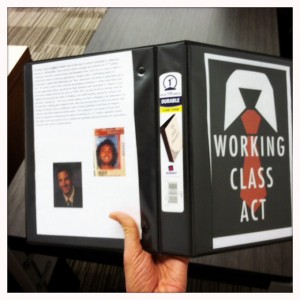 And last but not least, here is Slowly, slowly ticks the time bomb by Liz Teahan, exploring her experiences in both Chicago and Tanzania: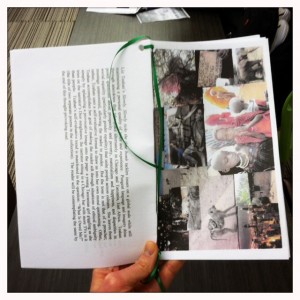 Stay tuned on Wednesday for the final four chapbooks!