The Kind of Beauty That Has Nowhere to Go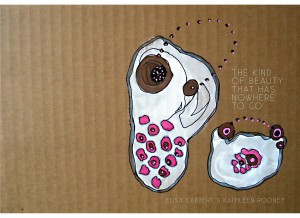 Buy Now:

Inspired in equal parts by Susan Sontag's "Notes on 'Camp'" and George Orwell's "Some Notes… on London Slang and Swearing" in Down and Out in Paris and London, these collaborative essayistic poems offer notes on 16 subjects from remorse to the male gaze, from bewilderment to nostalgia. It's available now from Hyacinth Girl Press.
Don't ever stay the same; keep changing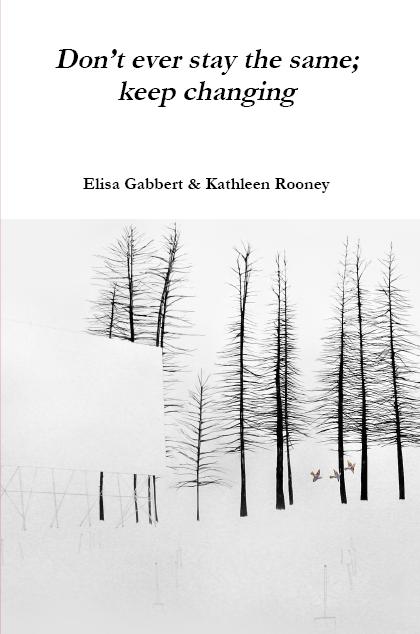 This  limited edition chapbook of 20 poems, co-written with Elisa Gabbert, is available from Spooky Girlfriend Press.
Buy Now:
This collaboration between Elisa Gabbert and Kathleen Rooney is "Just more entertaining than poems are supposed to be. And I'm not using the word 'entertaining' as some kind of sly putdown either. These poems have more human interaction going on in a couple of lines than many writers manage in a couple of books. The linguistic energy and, really, virtuosity, can be stunning. These are poems that know what people are like when they're around people." —Mark Wallace
This limited edition chapbook, co-written with Elisa Gabbert, was published in November 2007 by dancing girl press, and is now sold out.